Discover how the "9 habits for real estate success" can take your real estate business to new heights
9 Habits for Real Estate Success will help you gain clarity about what you want to achieve as a real estate agent, and how to achieve it in a way that works for you; regardless of market conditions.
Bruce Cotterill advises real estate salespeople, managers and companies on ways to improve their performance, and how to consistently deliver results despite prevailing market conditions. He's worked both sides of the real estate business and knows what it takes to be successful. As CEO, he led Colliers International out of the 1990's property recession, firstly in New Zealand and then in Australia.
The reality is that real estate is a difficult business. Despite the very best of intentions, most sales people "fail" – and the reasons they fail are generally poorly directed activity (they don't know what really makes the difference), and inadequate management support.
Bruce will show you how to implement the "9 Habits for Real Estate Success" to take your real estate business to another level.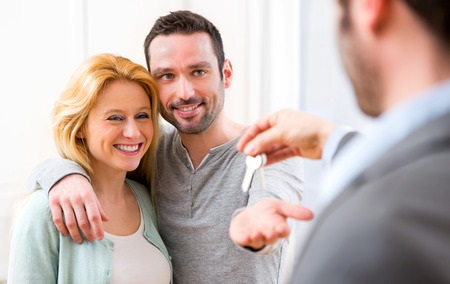 The most important question in business
The 9 Habits for real estate Success
Create Your annual Real estate master plan
REINZ attendees have rated Bruce 5 out of 5
"The one thing that continues to strike me most is how it's the simple stuff that always makes the greatest difference. It's the simple stuff that's easy to communicate, and quick and inexpensive to implement that genuinely works. And yet, in my experience, most agents don't do the simple things well."

– Bruce Cotterill
You will learn things like:
The 9 Habits for Real Estate Success

Planning – What am I trying to achieve, and how am I going to do so?
Personal Presentation – How do I look whenever people come across me?
Patch – What area within the business am I seeking to specialise in?
Product Knowledge – Do I know enough about what's going on in my market?
Pursuit – Do I know what I am looking for and am I looking in the right places?
People – Who are my key relationships?
Pipeline – Do I know where my future revenue is coming from?
Projects – What are the long-term opportunities that I am focussed on?
Points of difference

– Why should someone hire me to help with their real estate decisions?

The 8 things every client wants
How to balance the job, the kids, the wife/husband, and you
You will leave with
Your own real estate annual master plan;
Bruce's pipeline calculator to help you manage your cashflow;
New disciplines such as your weekly activity report.
Features
Cocktail hour (5-6pm) – This provides time for us to meet and mingle with each other in a relaxed and friendly environment, and continue the discussions of the day.
30 and 60 day follow up call – Knowledge without action won't get you where you want to go, so we'll encourage you to develop your own plan during the workshop, and we'll follow up to see how you're going and to offer additional help.
Save 20% with Real Estate Institute of New Zealand (REINZ)
Group discounts for 6 or more people – please contact us for more information.
So check out the comments below. This is a programme dedicated to real estate agents who are committed to greater success. Come along and join the fun.
Register today for Bruce's "9 Habits For Real Estate Success"
9am-6pm, 10 October, Auckland, New Zealand
Would you like to learn more about Bruce's "9 Habits For Real Estate Success"?