"I believe that athletes are often born, but leaders are made"
Bruce is devoted to inspiring and empowering leaders and managers to become better leaders. A big part of his motivation is to see businesses being better run, people with more meaningful careers making a real contribution to the companies they work for, and customers getting better service outcomes.
 "If you think about the skills of the leader, they include the ability to communicate, clarity of thought, planning skills, people skills, orientation to duty, high integrity and trustworthiness. These are all learned skills that come with experience. No-one is born with that stuff and very few of us gets it right every time. Building these capabilities is a function of upbringing, education, experience and the other lessons that life throws at us."       Bruce Cotterill
It's all about the people
Are you clear on what you're trying to achieve? Are your people clear on what you're trying to achieve? 
If they're not, how can they help you achieve it?
20% Better
You must be 20% better every year just to maintain your existing position.
As Bill Gates said – "if we don't keep changing, improving and innovating, then we'll go out of business."
simple Things make a big difference
Most businesses are too busy complicating things, and supporting that complication with bureaucracy. Simple stuff works because it's easy to understand, and most importantly easy to communicate.
Bruce's business background
As CEO Bruce has lead turnarounds at real estate group Colliers, Kerry Packer's ACP Magazines, and iconic New Zealand sportswear company Canterbury International. He was subsequently asked by shareholders to step in as CEO of Yellow Pages Group to lead that organisation through a period of dramatic change, including the restructure of the Company's $1.8 billion of debt. He is a "transformation leader" with extensive experience across a range of industries – notably real estate, media, financial services, technology and retail – and a variety of ownership models, including both public company and private equity. He has also voluteered extensively, working with not for profits and service organisations.
His career is probably best described as a "vertical learning curve". At the age of just 34, Bruce was appointed to lead Colliers, Australia's number 1 commercial real estate organisation. Upon completing the turnaround there, he developed the "7 Principles of Profit" and embarked on a new journey, speaking to corporate audiences and sharing his thoughts and ideas with executives and business owners. Since then, he has taken on three further CEO roles as well as countless roles as a chairman, director and consultant. And although the experiences change, those 7 headings are just as relevant as they ever were.
His leadership experience has seen him at the helm of organisations of all sizes – from 3 people to 3,500; with revenues ranging from zero to $800 million. He has regularly been "thrown into the deep end" with businesses that are under-performing and under pressure! His straight forward approach coupled with his energy and drive have been responsible for huge improvements in all aspects of business performance …. and he is prepared to share that with you.
Bruce is a passionate leader of people and change; and is genuinely interested in business performance improvement.

 

A lifetime leader, who focuses on clear objectives, enhanced personnel engagement and improved customer orientation he has continuously delivered vastly improved results through his involvement in organisations.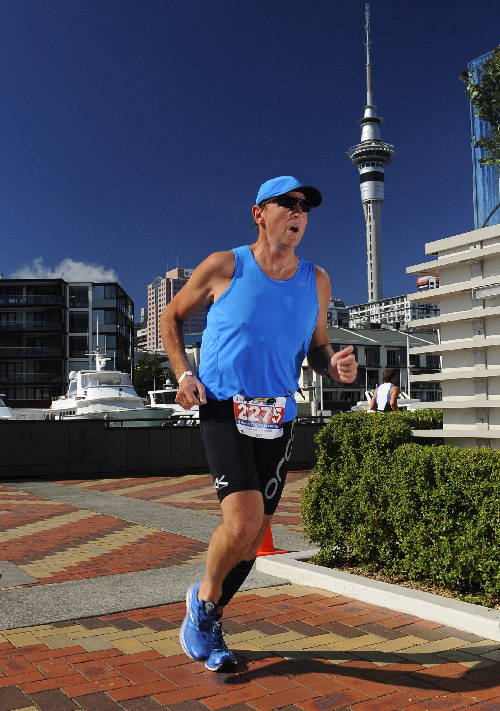 Bruce today
He is now a professional director and advisor, and is a highly regarded business communicator assisting managers, leaders and their organisations to improve their performance and profitability.
Bruce's recent clients include ANZ Bank, Barfoot & Thompson, GJ Gardner, Smiths City, Telstra, and The Canterbury Earthquake Recovery Authority. His conference audiences are as diverse as business people, farmers, women's groups, educators, government executives, students and sporting organisations.
In his "spare time" he is a husband, father, lifeguard, ageing triathlete, competitive ocean swimmer and frustrated golfer.