we work with you to engage your people, create loyal customers, and boost profits
"Most businesses are too busy complicating things and suppporting that complication with bureaucracy. Simple stuff works because it's easy to understand, and most importantly easy to communicate."     Bruce Cotterill
We focus on the simple things that can almost always be implemented quickly, easily and inexpensively. They are the things like 
Clarity.  If you and your team are very clear on what you're trying to achieve; planning and decision making are much easier. 
Communication. Always assume that the message doesn't get through. 
Consistency. Act in a manner that is consistent with the objectives and aspirations you are seeking to achieve. 
Care. Do you know your people and understand the impact of your actions on them? 
7 Principles of Profit. Change. Leadership. Finance and the Back Office. Products and Services. Sales and Marketing. People. Customers
Strategy development
Profit performance improvement
Change Management – execution support
CEO development, coaching and mentoring
Leadership (individual and team) development
Create and oversee execution of business plans
Mentoring current and future leaders
Board Performance Review and Recommendation
Executive Team Performance Review and Recommendation
Executive Coaching and Mentoring
Sales Management & Coaching
Business Coaching
In order to ensure that our clients get access to the best skill sets, we frequently choose to bring other experienced business leaders in to work alongside us on assignments.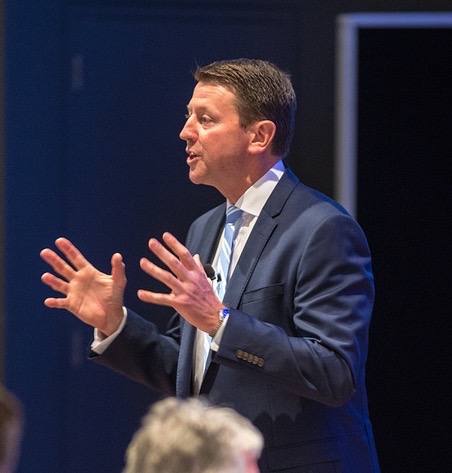 "Prescription without diagnosis is malpractice" so we always begin with a free 30 minute coaching session by phone.
This helps us to gain a better understanding of what you want to achieve, your current situation – and where to focus. Based on this we'll create a custom programme to fit with your need, time and budget.
Your programme may or may not include a mixture of
1:1 coaching
consulting/advisory
group coaching
live experiences
online solutions
workshops and facilitation
speaking
Frequently Asked Questions
can you tell me more about the session?
Lisa McCarthy will work with you over the phone to explore what you want to achieve, and your current situation. Together we will create a solution that fits your needs best. 
why choose to work with us?
We've run and owned businesses and know first hand the importance and power of keeping things simple, focusing on the things that actually make a difference, and keeping things moving. We speak plain English, and we're dedicated to getting to the heart of the matter quickly.
What will we cover when we talk?
The initial chat is all about getting to know you. We will build clarity around what you want to achieve, and why you want to achieve it. Plus, we'll explore the gap between the results you want, and where you are now – and what you're already doing well, and not so well.
What happens next?
Following our conversation we'll send you a summary of the conversation which will include suggestions for your best next steps and how we may be able to assist – along with the associated costs.
how much will it cost to work with us?
The first chat is free. Our primary focus is to help you achieve what you want to achieve, and we'll do our absolute best to work within your budget. Solutions include but are not limited to free resources, books, online programmes from $20pw, workshops and experiences from $795 per day per person (min numbers apply), and on-demand coaching from $250 per hour. You only pay for the help you need or want, so if it takes less than an hour to point you in the right direction – that's all you'll pay for.