I'm in the middle of a two-week stint in Central Otago. I'm touring the towns that need tourists. Riding my bike and enjoying some of New Zealand's amazing scenery.
In preparing for the trip, I took an interest in the various commentators referring to the region's post-Covid, tourist-free world.
Queenstown Mayor Jim Boult has been particularly vocal in describing the woes of local business and begging for government assistance. He was back in the news this week as I travelled the region he advocates for.
He's continuing his campaign to keep his town's Covid-impacted plight in the national consciousness. In doing so he has been a consistent voice in support of Queenstown's tourist industry and the need for government assistance to prop things up until who knows when.
After all, if AJ Hackett can get a $10 million rescue package from the Government, it might make sense to keep asking and see what else is available.
I've never met Jim Boult, but I think I would like him if I did. He speaks well and articulates his thoughts well. And I like seeing elected officials who go in to bat for their town. But I suggest that before putting his hand out too far, Boult's town needs to look for some solutions in its own mirror.
You see, Queenstown is a very fortunate town. It's surrounded by natural wonders which draw people irrespective of the industry that hosts them. I'm talking about the mountains and skifields, rivers and lakes. Such fortune can make you lazy. Complacent even. And in my opinion, the Queenstown tourism sector has, over many years, become a bit lazy.
My own view is that before you start to ask others for help, you do everything you can to help yourself. I understand that the entire tourism industry is having trouble with staffing. But in Queenstown, the service isn't good enough. The people behind the counters still give the impression that they're doing you a favour by serving you. That was OK a year ago: they probably were.
But times have changed. Be grateful we're coming. Say thank you. Try harder.
A mate of mine runs high-end, high-quality cycling tours. He takes groups of keen cyclists all over the World. Or at least he used to. France, Italy, Croatia and Canada, are just a small sample of the countries where he has taken up to 30 people on their "trip of a lifetime", with a support staff of 10 or so.
Of course, his business has been decimated by Covid. In the past 12 months he has had to cancel 36 sold-out tours. Like many, he is having to completely reinvent himself and his business, with no guarantees about when, if ever, that business can return to normal.
Like many of us, he doesn't have Boult or a government slush fund to fall back on.
So he's responding by organising tours around New Zealand. The result is new tours to Taupo, Nelson, Northland and Central Otago. They're all places that offer scenery and cycling that, while not as romantic as following the Tour de France, is good enough to keep his Kiwi clients coming back for more despite the limitations on his options.
He was telling me how hard it was to put these trips together. Overseas destinations will bend over backwards for a touring party of 40 people who will come to their towns to ride their bikes. People who then spend money on food, drink, bikes and shopping.
In organising his recent Central Otago trip, he contacted one of the many impoverished Queenstown wineries about their accommodation cottages. He could offer 30 rooms for two nights at $400 per night — slightly above their advertised low season rate. He was also looking for a nice three-course dinner and breakfast, which he would pay for on top of that. Then, based on experience, his clients would buy their own drinks and probably some wine to send home.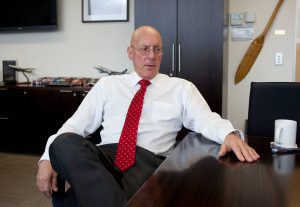 Incidentally, he was putting together two tours — one in February and another in early April. Do the maths. He's a $100,000 client looking for a solution for two nights on a 12-day trip. They turned him down without a proper conversation, citing their pre-covid high season rate — an additional $200 per night — as the reason.
Here's the point: right now, there is no high season.
Less than a month before his first trip was due to start, the same accommodation provider called and asked if he was still interested. Bear in mind that he's organising his cycle tours six months in advance. Too late. He'd already booked in his team somewhere else.
He also tried to organise dinner for 40 people at one of Queenstown's terrific restaurants. They never even returned his call. Or a lunch at a cafe where the emails went unanswered for over a week. I walked past that restaurant at dinner time last week. It was almost empty.
Then there was a restaurant that was keen to take his booking, provided that, on top of the 40 three-course meals and the drinks bill that goes along with that, they were paid an additional $1500 set-up fee. I suppose they needed to move some tables around!
Top sportspeople will tell you that natural talent is a part of their advantage; the rest is hard work. Natural attractions are an advantage too. But you have to work hard to maximise the benefits. Once you have built the facilities, the restaurants, the mountain bike trails and the skifields, the work is not done.
You need customers Make calls, return calls, give people what they want. Do deals and then thank people for coming. Keep in touch and invite them back. Leave nothing to chance. Do whatever it takes.
And remember this. Queenstown has become an expensive playground. While we're encouraging Kiwis to travel the country, most families can't afford a boat trip at $240 per head. So while our tourism venues are trying to keep their heads above water, they might also need to address their pricing. We're not dealing with wealthy Chinese and American tourists any more. The market has changed for the foreseeable future.
Incidentally, while Queenstown is getting the publicity, they are not the hardest hit. At least they have visitors. Not as many as before, but visitors nevertheless.
In the last month I've been to Rotorua and Taupo, both of which feel emptier than usual. But Milford Sound and Te Anau are positively moribund. We had a holiday weekend last weekend. Despite Monday being a public holiday, Sunday night in Te Anau saw most of the restaurants closed. A number of hotels are mothballed. Tourist boats lay idle at the marina waiting for the world to change again.
But the people were so very grateful that we came. We arranged for 20 of our group to go for morning coffee in a local Te Anau cafe. The owner was so appreciative that she opened early on her day off! For 20 coffees. About $100!
So while the debate about government assistance for the tourism industry continues, in the meantime Queenstown needs to get out and sell itself to a new and hopefully temporary market. Look for business rather than waiting for it to come. Respond to anyone who sounds like a prospect. Put your best foot forward and if necessary, price the opportunity to ensure that it works.
Those of us whose businesses don't have the support of natural wonders understand this.
It's what we have to do. In short, Queenstown needs to learn how to hustle.
This article first appeared in the New Zealand Herald on Saturday 13 February 2021.