Like many of us, I'm puzzled at why it is taking so long to open the so-called "Aussie bubble". I'm also surprised that it's us who is dragging the chain rather than the other way around.
For those of you who missed it, the Government made an announcement on the prospect of opening up our borders to the Aussies earlier this week. Unfortunately, as it turned out, the announcement merely stated that they would make the real announcement during the first week of April. And so the wait continues.
We might not like to admit it, but we need Australia. And not just for their tourists either. But for business. For global perspective and positioning. For sports. They're our nearest partner on the world stage. What's good for them is usually what's good for us and vice-versa.
They're our fiercest competitor and our best mate. We've spent many years learning from them and we try wherever we can to leverage their greater population and global visibility to insulate our otherwise lonely position at the bottom of the world.
Of course, like all relationships, this one has had its challenging moments. The recent issue around them deporting the so-called 501's is one of those blips and the current relationship between our respective governments seems strained.
That strain is all the more reason for us to open things up and get our heads together again. There is a mutual acknowledgement that we need each other and from the outside looking in, I'd say the sooner the better.
In considering ways for our small country to start reconnecting with the rest of the world, the travel bubble opportunity with Australia seems an obvious place to start. They too have had a good record of managing the virus, despite a Sydney cruise ship and the high jinx of a Melbourne security guard threatening to throw their Covid defences off track. Opening the border would seem to be at the low end of the risk spectrum and at the high end of the value chain.
As our mini lockdowns have come and gone, with very few cases identified, I've been questioning why the bubble is so long in the making. Until recently, I had assumed that the various officials on both sides were talking about it and failing to agree on the finer details.
However, it turns out that all is not as it seems. As the debate about getting Australian tourists and businesspeople back into our country gathered steam over the last few weeks, I was pleasantly surprised to hear their Prime Minister calling for Australian citizens to return to Queenstown. He says they're ready to go
So, the hold-up really is because of us. It strikes me as unusual that the large neighbour next door is calling for our collaboration on our much-damaged tourism sector, and that we are the ones slowing things down.
And that's the thing about the Aussies. They're a lot more pragmatic than we are. They seem less concerned about political correctness and more focused on making things better. Their current spat with China reflects their attitude. If it doesn't feel right, challenge it. If it does feel right, get on with it.
Right now, after both countries' undoubted success in managing Covid-19, it doesn't feel right to continue to delay the inevitable transtasman bubble.
They have standing in the world and a voice on its stage because of their scale and visibility. We don't have that, but we do leverage it from them where we can. For years, we have piggybacked on that visibility to help us make our own way.
Our relationship with Australia is personified by years of wonderful clashes on the sports fields. Win, lose or draw, there is always a mateship that prevails. Typically, a mateship led by them. In this environment, there have been plenty of Aussies who've shown us how things should be done over the years.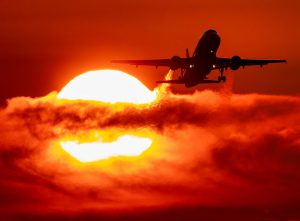 And now we have another one. Regarded by many here as public enemy number one, Aussie America's Cup skipper Jimmy Spithill came into our lives as the guy who broke our hearts when he steered the Oracle team from an impossible 1-8 down to an implausible 9-8 victory in San Francisco in 2013.
But, just like the country he hails from, we need Jimmy Spithill. In 2017 he was again at the helm of the Oracle boat. This time the Kiwis had his measure. The prizegiving that day was memorable for one reason. The best speech of the day didn't come from the organisers, the sponsors or even the winners. It came from the losing skipper. Gracious, respectful and congratulatory, he acknowledged the performance of the team that had his measure.
He was at it again last week. Among the euphoria of a victory on home waters, the best speech came from the skipper now representing Luna Rossa. Articulate and humble, he again acknowledged his own team and congratulated the winners in a way that was meaningful and deferential.
We Kiwis aren't good at that stuff. People like Richie McCaw, Richard Hadlee and Valerie Adams were all the greatest of their generation, but none could pull off the post-loss after-match comment.
I've been at Bledisloe Cup tests in Sydney where the Aussie crowd, having watched their team get smashed by our All Blacks, then turned to those of us in black shirts, shook us by the hand and said, well done. I've also been to a few where we've lost, only to see the Kiwis in those same black shirts slump out of the stadium five minutes before the final whistle.
Yes indeed, we still have much to learn from our Aussie neighbours, and that's why we need them back. Sure, we need their tourism dollars, their business investment and a share of their global voice. But our nearest neighbour is more mature than us and we can learn much from them. Great competitors. Gallant losers. Worthy teachers.
Let's hope we see them soon
This article first appeared in the New Zealand Herald on Saturday 27 March 2021.